Davie's
Standing Seam Metal Roof Installation Team
Roofs are the protectors of your building. A safe and secure roof is very much needed to maintain the structural integrity of your building. Not only roof safeguards, but the variety of amazing designs that you get in metal roofing makes your building look so beautiful and aesthetic. Metal roofs are a top choice among all these days. There is an extensive variation in the material used as well as the kinds of metal roofing available. It means you're sure to find a metal roofing system that suits your building the best.
The durability and impenetrable nature of metal roofs are surely worth the money you spend on metal roofs. If you would like to install a metal roof for your property, a standing seam can be a perfect choice. Standing seam metal roofs are good options for housing as well as commercial buildings. They are built in varied patterns that provide strength and long life to your roof. For installing a metal roof, you definitely need a good contractor like us.
If you live in Davie, Florida, you need not look any further as Davie Metal Roof Company in your town is there to install your metal roof in a hassle-free manner.  And not only install we replace, repair, and provide re-roofing services too.
What is a Standing Seam Metal Roof?
In standing seam metal roofing, the seam of the roof is raised above the level of roofing. This system features two vertical legs, along with a broad and flat area between these legs. The main idea behind the standing seam metal roofs is the usage of concealed fasteners.
Whether the panel is attached to the roof deck using a clip or it is directly fastened to the roof, the fasteners are always concealed. It gives a very smooth look to the entire roof.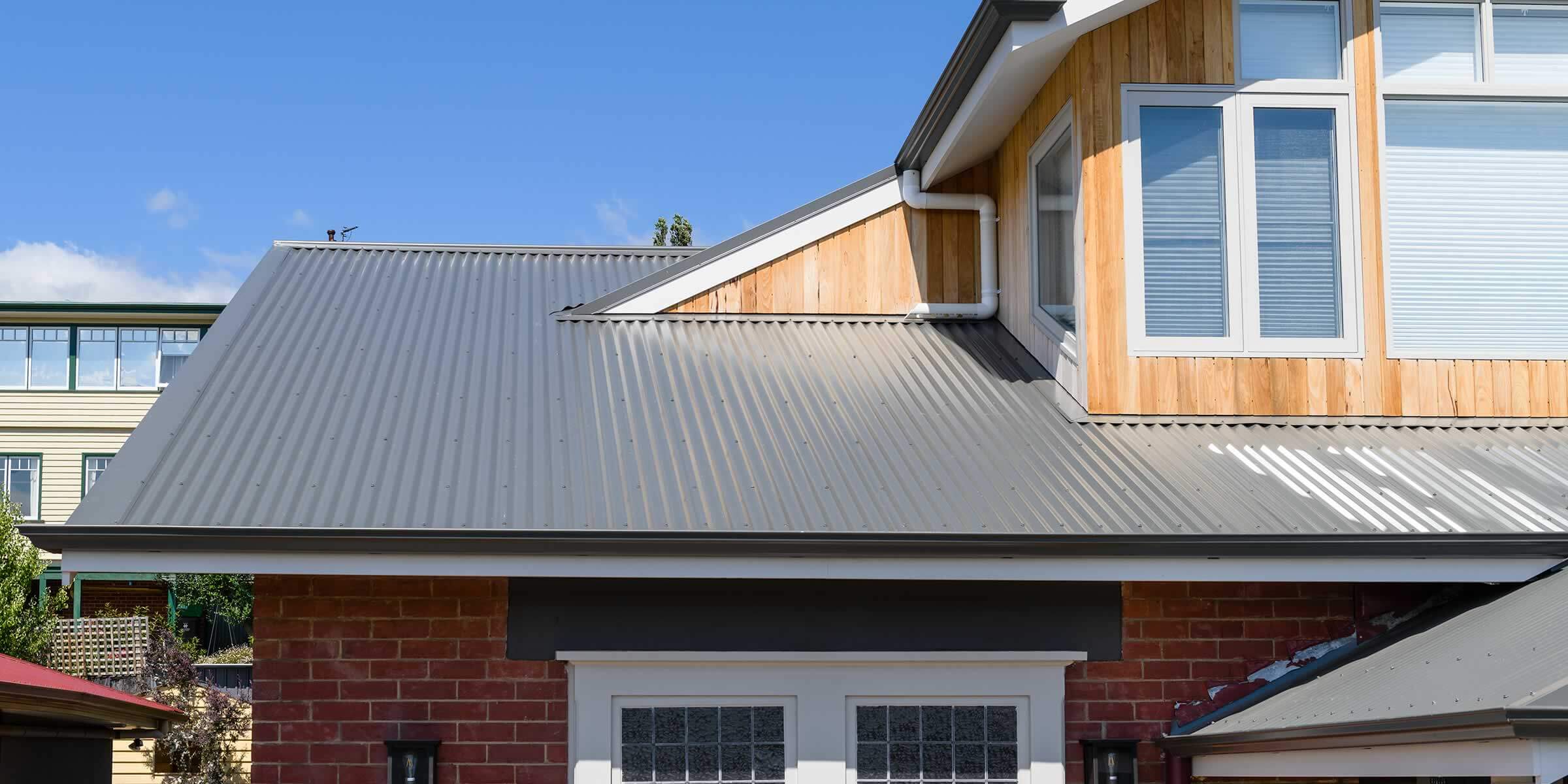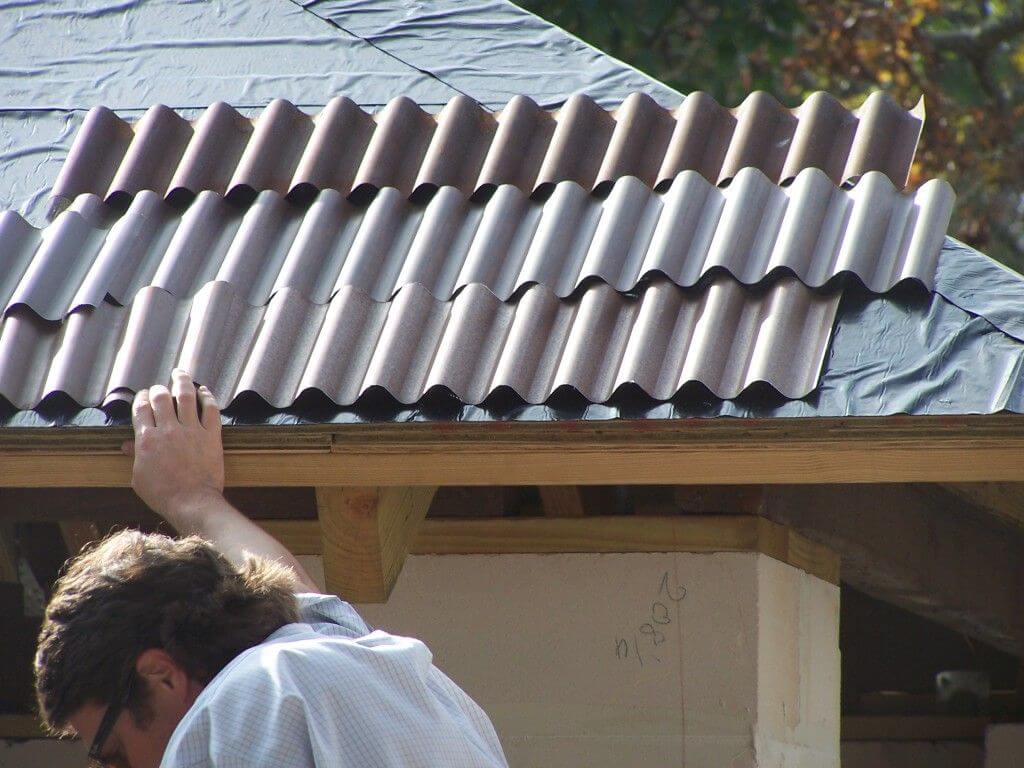 What are the general criteria for sizing the panels for standing seams?
The panel sizing is basically dependent on the buyer's requirements, the performance requirements, and what kind of size works better in the type of profile chosen.
Panel width – panel's width will vary from manufacturer to manufacturer. But the general dimensions used for the width are 12″ to 18″ with nearly 16″ being the most common choice.
The standing seam metal panels are not designed wide in comparison to its contraries like lap seams or other exposed fastener panels. This is done so that the performance is not compromised. There are roll forming machines that can increase the width greater than 18," but the contractor should confirm this that the engineering will not be damaged.
Seam heights – the height of the standing seam is also important as the width is. The height is also referred to as rib height.
Generally, standing seam systems have height in the range of 1″ to 3″. But 1 ½" to 2″ is the most common choice of the builders. For commercial applications in a snap-lock system, one ¾" is considered most suitable.
Why should you choose Davie Metal Roof Company for installing a metal roof for your building?
At Davie Metal Roof Company, you will get high-quality metal roofs. We aim to provide excellent materials so that your roof stays long without any trouble. We consider your roof as ours and work with the same kind of effort to install the roof.
As roofing contractors, we hope to provide you with the correct knowledge and do not falsely charge you or make attempts to extract money from your pocket. We believe in working hard. Our roofers know their job well and will do all kinds of roofing work without any complaint.
Some of the major reasons for you to choose us in Davie, Florida are-
What are the advantages of choosing standing seam metal roofs?
The main advantage is contained in the name itself. The seam is raised; therefore, the main region of water entry in the roof is raised—it saves the metal roof from damage due to surface water. There run unhindered metal seams from top to bottom, so the number of panels used is fewer.
This will result in lower costs and utilize less labor. Metal roofs are cool roofs as they reflect away the sun's heat and thus keep your building pretty cool. They provide a beautiful look to your roof and increase the value of your house.
Making the right choice
You can cycle through all the benefits listed above. Once you hire us, you'll get more benefits than listed up here. You must not compromise and go for the roofer who offers the least possible price. You should, instead, come to us like others in Davie, FL.
Our services aren't meant just to provide roofing solutions but to help you get a dependable roofing system that protects you and adds style to your property. If you're convinced, call now for metal roofing services worth remembering.
Time to Replace Your Roof? We Can Help
---
Considering roofing replacement? When it comes to roofing projects, many homeowners rely on professionals to get the job done. At Davie Metal Roofing Company, our specialists stick to all the industry standards when installing metal roofing on both residential and commercial properties. Therefore, you can be sure of getting a sturdy roof on top of your house. As a result, you can get the best services from our company in the following fields;
What Locations do we Serve?
Davie Metal Roofing Company is a name you can trust and rely on. Our metal roofing services were limited in Davie, FL when we started. But with time our company has expanded and is now serving over ten locations within Florida.
It shows how reliable we are. Here are some places within Florida, where you can access our world-class metal roofing services: –
Contact now!
To avail of these amazing benefits, you must contact us now and get your booking done with Davie Metal Roof Contractors in your town of Davie, Florida. If any doubts arise, you can book us for a free roof inspection and see a glimpse of our professionalism and dedicated work!