Davie's
Metal Tile Roof - Best Roofing Contractors
Part of our home or building, which grabs the best attention, are the roofs. Can you think of neglecting this? Clearly, 'No.' So, if you are looking for the most durable, weatherproof, and attractive roof you can install, your search is over. Our company is ready to take you through everything you need to know about roofs. When it comes to roofing, the word 'metal' covers almost half the requirements for a long-lasting roof. Metal is pressed into the shape of tiles with various shapes and profiles.
One of the most prevalent metal roofing systems is metal tile roofs. Metal tile roofing systems have been designed to suffer almost no or less structural damage than concrete roofs or asphalt shingles. Also, Metal tiles are easy to handle without the risk of injury. Are you still thinking of some traditional kind of roofing system? Well, let us assist you. Davie Metal Roofing Company provides the best quality product at affordable prices, so there is no need to look for cheap alternatives. 
And if you are specific about color contrasting, designs, and patterns, we are offering various colors with market trending designs and patterns. Also, we can guide you in deciding the color which suits best for your location and climate. It will boost your home's value. Undoubtedly, a metal tile roof is an ideal product to make an informed choice.
Is a metal tile roof worth installing?
Metal tile roofing generally costs more than conventional roofing systems, but if you are staying in the house for a long time, metal tile roofing will definitely save your seasonal maintenance. It will outlast any asphalt or concrete roofing. If the tapping sound of raindrops on the roof annoys you, then a metal tile roof is the best solution. It gives a noiseless environment inside the home, and you won't feel like you are living inside a drum anymore.
Unlike other roofing systems, which can break and allow moisture to penetrate into the system. Metal tile roofs are designed to be moisture resistant. Insects, pests or any other biological agent has no effect on its quality and durability. In addition, metal tile reflects most of the sunrays and minimizes midday Heat gain. This will save your energy needed for air conditioners and coolers. Isn't it interesting to note!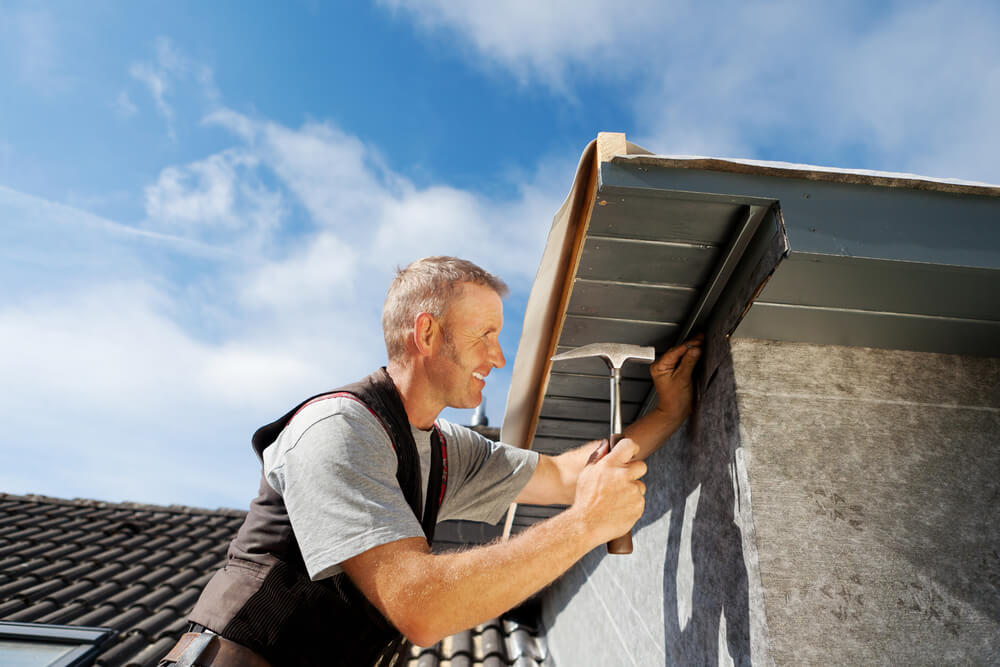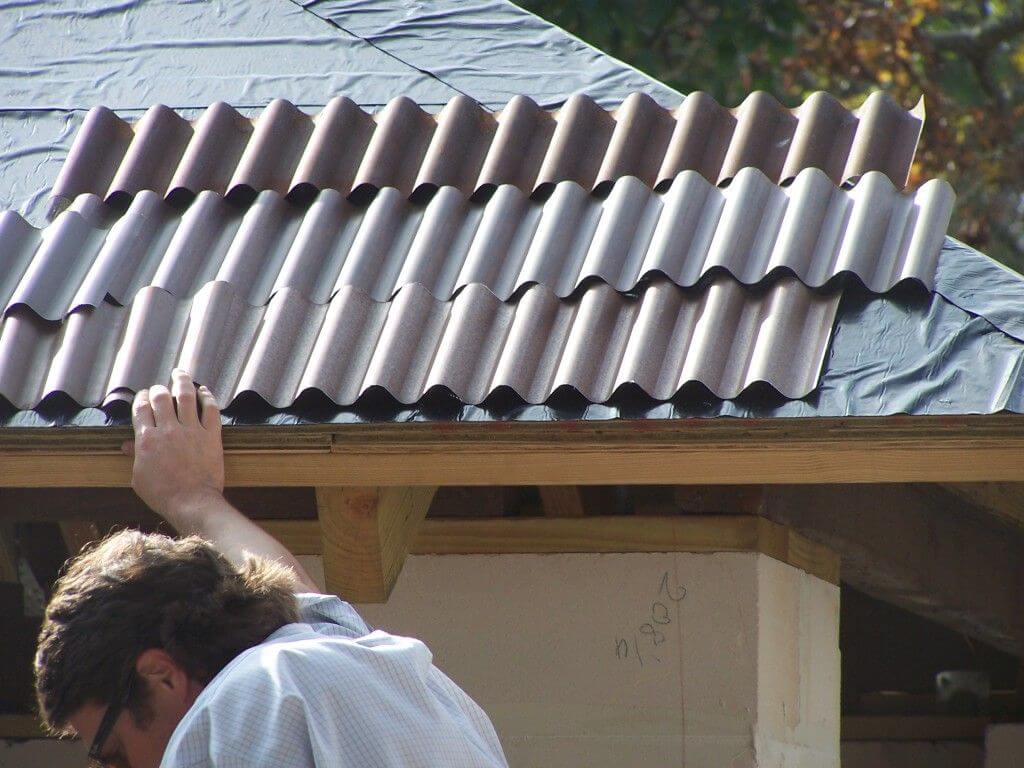 Nobody wants to be caught under a clay roof or concrete in a natural calamity like an earthquake, hail storm, right? You wish for the best kind of protection, and our company is ready to get your projects done with perfection. Metal tile roofs perform remarkably well in harsh weather conditions. They are impervious to snow and rain. Also, if metal tiles are dark in color, they quickly warm the snow and encourage melting.
Metal tiles roofs always go well with the environment and surroundings. The product is completely recyclable and does not pollute water bodies or ground. Normal tiles often face problems like chipping, cracking as well as fading, but this is not the case with metal tiles. Metal tile roofs are way durable and strong. Trust me, and the product is absolutely awesome.
Metal tiles are generally lightweight and smooth to install. Weight is pretty much less and can be easily carried. Tiles can range from simple squares to mosaics. We offer a large number of profiles of roof tiles with eye-catching colors and layouts. Also, metal tiles roofs are incombustible with an A-class fire rating, whereas wood shingles somewhat support fires. Metal tile roofs can withstand wind speeds up to 140 miles per hour. Indeed, a metal tile roof is an ideal choice for customers.
Key points:
Quick to install
Save transportation costs and time
100% eco friendly
No leakage during heavy rains
Weathertight performance
Long-lasting material
Labor-saving
It's our responsibility to satisfy our customers. Can't wait to see your happy faces. Reach us out to know further details. Our company is trustworthy.
Why choose us? 
Years of experience have led the Davie Metal Roofing Company team to set the best production technology that meets customers' demand in terms of both money investment and operational cost.
Honest work: honesty and integrity are crucial in a business, which is why our company has a worldwide reputation for honest business dealings. Our professionals always try to deliver more than what is expected. If you appreciate and expect excellent workmanship reach out to Davie Metal Roofing Company. We are ready to serve you with world-class metal roofing services. 
Punctuality: Regardless of your existing roof's material, the end result will only be good as the team of professionals installed it. We never disappoint our customers by delaying our work. So, make appointments and get your projects done before time. 
Outstanding service with a warranty: we will satisfy you with our uninterrupted service along with time to time inspection to make sure no repairs are required. It is commonly advised to have qualified specialists do the installation process. Our team is hardworking and skilled. You can take reference from our old customers. 
If you give a chance to our company to serve you, you will never be worried about:
Re-roofing 

Roof repairing 

Roof inspection 
To provide better customer satisfaction, we provide a guarantee and warranty for your roofing system.  Application of metal tile roofs requires skill and tools, a general roofing contractor can install wood or shingles, but it takes an expert to install metal roofing. 
We pay special attention to tiles' layering system, perfection in the dimensions, and their installation. Ten years of experience and expertise provide you with the best roofs in your area. Do not pay for tomorrow's making today. Let our team provide you with the best roofing and services to keep your initial funding to your current needs. 
Making the right choice
You can cycle through all the benefits listed above. Once you hire us, you'll get more benefits than listed up here. You must not compromise and go for the roofer who offers the least possible price. You should, instead, come to us like others in Davie, FL.
Our services aren't meant just to provide roofing solutions but to help you get a dependable roofing system that protects you and adds style to your property. If you're convinced, call now for metal roofing services worth remembering.
Time to Replace Your Roof? We Can Help
---
Considering roofing replacement? When it comes to roofing projects, many homeowners rely on professionals to get the job done. At Davie Metal Roofing Company, our specialists stick to all the industry standards when installing metal roofing on both residential and commercial properties. Therefore, you can be sure of getting a sturdy roof on top of your house. As a result, you can get the best services from our company in the following fields;
What Locations do we Serve?
Davie Metal Roofing Company is a name you can trust and rely on. Our metal roofing services were limited in Davie, FL when we started. But with time our company has expanded and is now serving over ten locations within Florida.
It shows how reliable we are. Here are some places within Florida, where you can access our world-class metal roofing services: –
Get in touch!
You can put in some research, make a precise decision, and hire our skilled metal roofers. It can be your dream roofing experience. We are looking forward to covering your home or building with a superior level of long-lasting protection. If you have any queries related to the metal tile roofing system, kindly let us know!