Weston's Best
Metal Roofing Company & Contractors
A reliable roofing system is quite necessary for everyone, especially here in Florida. Is because of the harsh weather this state experiences all year round. If you live in Weston, FL, you would know about those strong winds, hurricanes, storms, and heavy rains.
And, due to the above factors, a reliable roofing solution is necessary. If you experience the same, you must opt for a metal roofing solution. It's a revolution in the roofing industry which offers unmatchable quality and benefits.
If you like metal roofs and want to get one installed, please refer to the Davie Metal Roofing Company. We're one of the leading metal roofing brands in your city. So, call now to avail world-class metal roofing services.
Why people choose metal roofing?
Metal roofing systems have every reason to become a favorite of Floridians. It offers everything that you may ever need to form a roof. Here are some benefits of choosing a metal roofing system: –
Strong Durability: Metal roofing materials are usually coated or galvanized, making it much more durable than other roofing alternatives. It can resist winds of up to 140mph with ease. Also, several coatings on its surface make it corrosion too. So, if you're looking for a durable roofing solution; metal roofing is the best choice to make.
Better Life Expectancy: With a life span of over fifty years, metal roofs are the longest-running roofing alternatives. Where you need to replace the asphalt roof every 15-20 years, metal roofs never ask for a replacement for at least fifty years. It not only assists you in saving money but reduces the hassle of replacement too.
Better Design Options: It's ok if you love the stone roofs or clay tiles or even asphalt shingles but hate the frequent repairs. With metal roofing, you can find the roof type, which mimics the exact style of stone tiles or asphalt shingles but are comparatively more durable and stronger.
Low Maintenance: We know frequent repairs and replacements could devastate you. But it's not the case with metal roofs. Once you choose metal roofs, the maintenance is quite easy and hassle-free. So, you can enjoy the irresistible benefits of a long-lasting roof by taking very little care of the same.
Metal Roofing services that you can avail
Davie Metal Roofing Company is a full-service metal roofing brand that delivers every metal roofing service you may need. Be it metal roof replacement, repair, installation, or re-roofing, you can enjoy every service at affordable prices.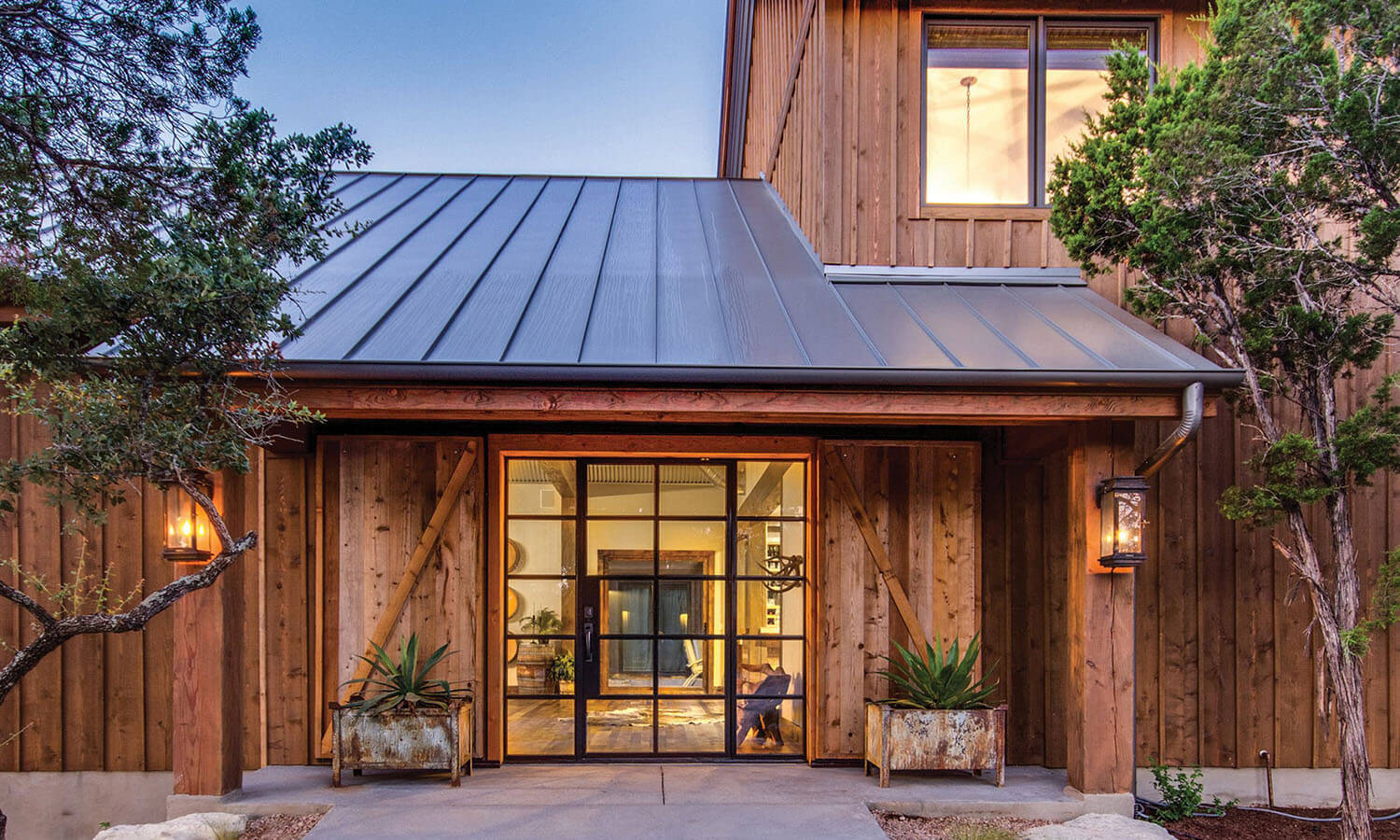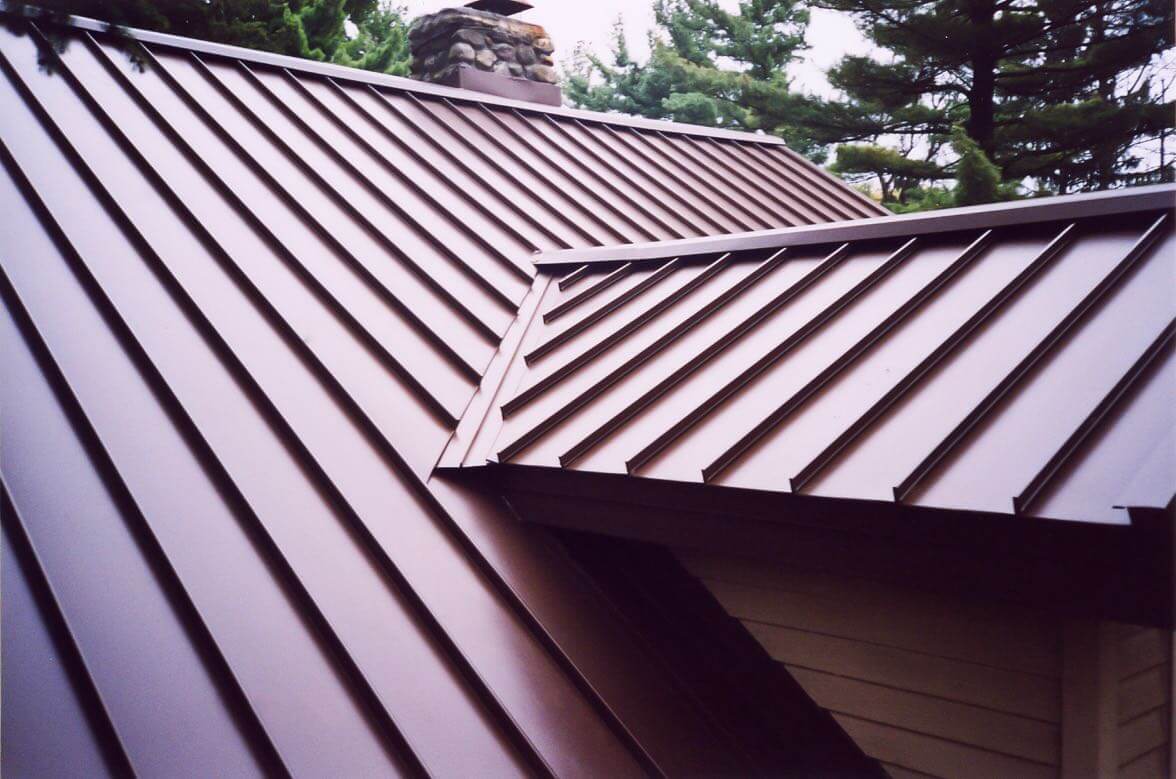 Standing Seam Metal Roof 
Standing Seam Metal Roof is an amazing residential metal roofing option. The hidden fastener feature allows a very smooth finish, making it an ideal residential metal roofing alternative. It's ideal for directing snow or rainwater to the ground because of its vertical design.
If you want to add value to your property and protect it from natural elements, you must try a standing seam metal roof. Davie Metal Roofing Company offers numerous other services such as: –
Metal Roof Repair

Metal Roof Replacement

Corrugated Metal Roofing

Tapered Panels Metal Roofing

And more
If you want to have the best metal roofing experience, please reach out now!
Making the right choice
You can cycle through all the benefits listed above. Once you hire us, you'll get more benefits than listed up here. You must not compromise and go for the roofer who offers the least possible price. You should, instead, come to us like others in Davie, FL.
Our services aren't meant just to provide roofing solutions but to help you get a dependable roofing system that protects you and adds style to your property. If you're convinced, call now for metal roofing services worth remembering.
Time to Replace Your Roof? We Can Help
---
Considering roofing replacement? When it comes to roofing projects, many homeowners rely on professionals to get the job done. At Davie Metal Roofing Company, our specialists stick to all the industry standards when installing metal roofing on both residential and commercial properties. Therefore, you can be sure of getting a sturdy roof on top of your house. As a result, you can get the best services from our company in the following fields;
What Locations do we Serve?
Davie Metal Roofing Company is a name you can trust and rely on. Our metal roofing services were limited in Davie, FL when we started. But with time our company has expanded and is now serving over ten locations within Florida.
It shows how reliable we are. Here are some places within Florida, where you can access our world-class metal roofing services: –
Contact now!
Call now and book an appointment for free.