Davie's
Premier Metal Roofing Systems
If you're building or constructing a new house or a new commercial or industrial building and are worried about the kind of roof you should prefer, you must read in full. Metal Roofs have dramatically increased in demand in the past few years. It's because of the benefits associated with such roofs. Metal roofs provide a unique aesthetic sense to your place. Investment in metal roofs will increase the value of your building. 
Metal roofs can be installed on a new building as well as on previously constructed buildings. Metal roofing systems require careful installation so that they can work in the long run. To have a trouble-free metal roofing experience, the contractor must be specialized in metal roofing like us. Metal roofing systems are now so common that every house in your neighborhood will comprise roofs made by one or other metal types depending on the user's choice. Metal roofing systems involve the use of metal sheets that are rolled to form metal panels. 
Different types of colors and design options are available for you to choose from. A much-appreciated quality of metal roofing system is the ability to mimic the alternative materials like cedar, clay tiles, and asphalt shingles. If you are worried about your roof's current deteriorating status, or you are planning to construct a new roof, you should definitely consult Davie Metal Roofing Company. We have been working in the town of Davie, Florida, for over a decade now. Our roofers are experts in all kinds of metal roofing systems.
Installing a new roof is a difficult task. But with Davie Metal Roofing Company, it will become much easier and quicker. Though metal roofing systems have a high initial cost of installation, you will realize the hidden benefits when they serve their whole life span. It's the reason why people are falling for metal roofs. And, metal roofs have every reason to become people's favorite. So, call now and install one for yourself.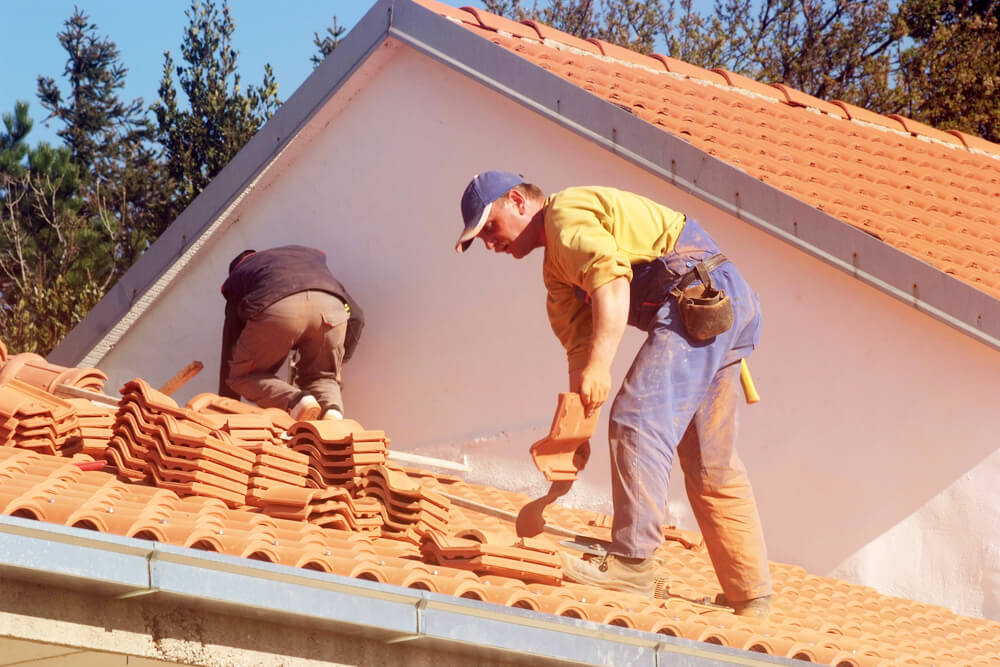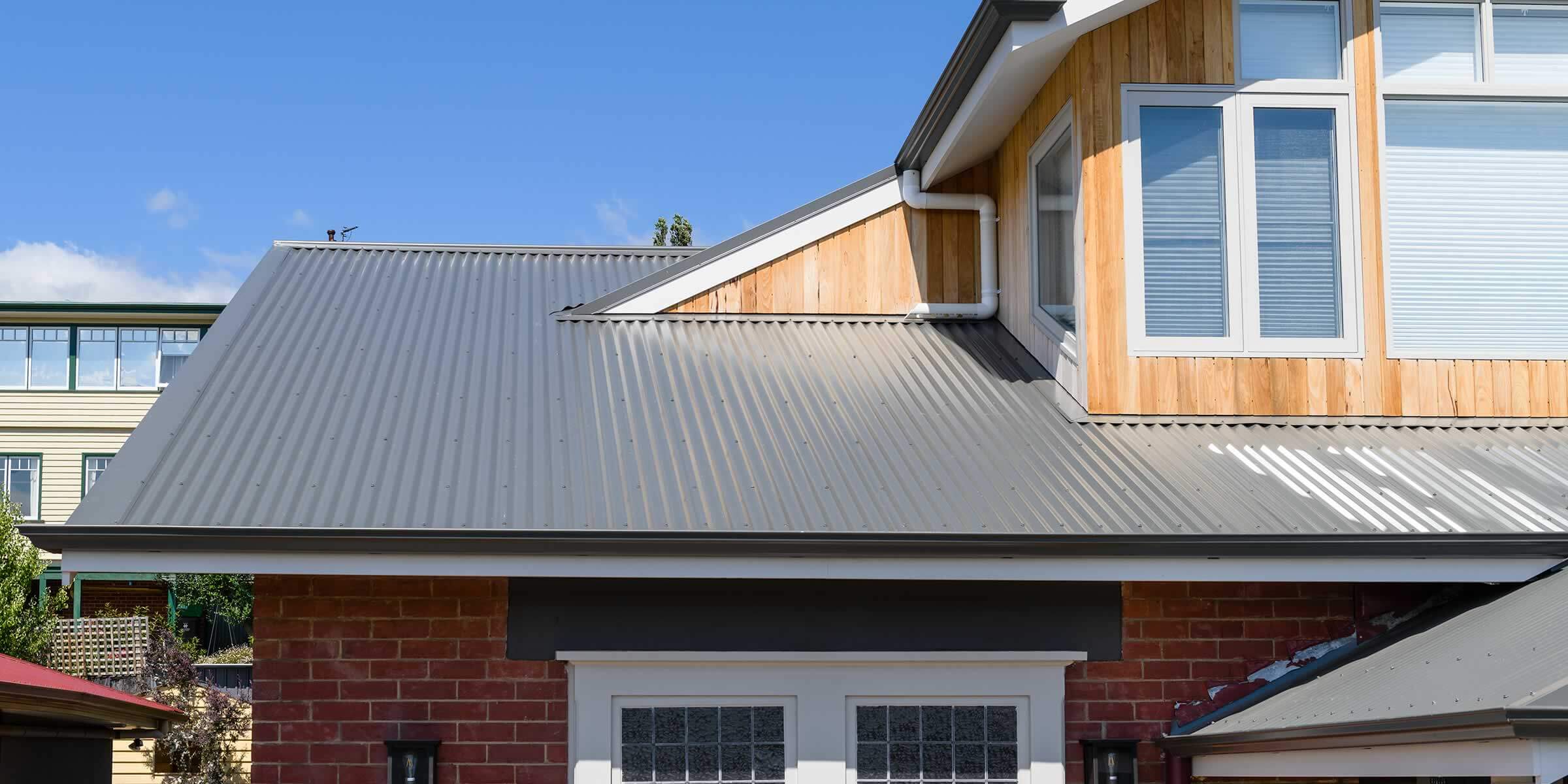 What is a Metal Roof?
Metal roofing is now the mainstream business of many companies. The increasing knowledge about its benefits makes it a viable option for all kinds of buildings, be it a house, hospital, schools and universities, agricultural buildings, or offices.
A metal roof comprises a metal such as aluminum, zinc, and copper, which is further modified in panels or shingles. They are then coated with suitable paints to provide a sleek finish and aesthetic look.
Benefits of choosing a metal roof
Metal Roofing Types
Copper metal roofing – it has been used over centuries. A very good feature of copper metal is that it does not rust. It can be installed efficiently and can beautify your roof. Copper metal can be recycled effectively. 
Steel roofing – steel metal is sturdy and heavier than aluminum. The gauge of steel roofs accounts for its performance and durability. There are generally two types of gauges of steel roofing. 
G 60 and G 90. The latter is not so expensive. It is used for corrugated metal roofing and ribbed metal roofing panels. Galvanized and galvalume coatings are used. Galvalume is more expensive as compared to galvanize because it lasts longer. 
Aluminum roofing – this metal is lightweight and comparatively soft. Aluminum does not rust or corrode. So, they are good options for coastal areas. They are 100% recyclable. 
Davie Metal Roofing Company has all types of metal roofing products. We will present you with a huge variety of options to choose from. Working with expert roofers will remove the burden from your shoulders. 
Also, your project will be executed in a properly planned and documented manner.
Why is Davie Metal Roofing Company the smartest choice for your roof?
If you install your metal roof from a trusted roofer like us, you will face fewer to no issues in the future. If any problem occurs during the installation time, the company will be responsible and tackle the situation without causing any harm to your peace of mind.
Many roofing errors in the future are the result of poor and inconsiderate metal roof installation. If you want to avoid all the above problems, you should hire a licensed, insured roofer and honest like us. We have competitive pricing schemes for our customers.
Your dream of building the roof of your house will be much easier when you collaborate with us. You can even call us for free roof inspections; our roofers will guide you and instruct you on what is best for your roof. So do call us now!
Making the right choice
You can cycle through all the benefits listed above. Once you hire us, you'll get more benefits than listed up here. You must not compromise and go for the roofer who offers the least possible price. You should, instead, come to us like others in Davie, FL.
Our services aren't meant just to provide roofing solutions but to help you get a dependable roofing system that protects you and adds style to your property. If you're convinced, call now for metal roofing services worth remembering.
Time to Replace Your Roof? We Can Help
---
Considering roofing replacement? When it comes to roofing projects, many homeowners rely on professionals to get the job done. At Davie Metal Roofing Company, our specialists stick to all the industry standards when installing metal roofing on both residential and commercial properties. Therefore, you can be sure of getting a sturdy roof on top of your house. As a result, you can get the best services from our company in the following fields;
What Locations do we Serve?
Davie Metal Roofing Company is a name you can trust and rely on. Our metal roofing services were limited in Davie, FL when we started. But with time our company has expanded and is now serving over ten locations within Florida.
It shows how reliable we are. Here are some places within Florida, where you can access our world-class metal roofing services: –