Davie's
Best Commercial Metal Roofing Contractors
Metal roofs have a large number of benefits and advantages. Unlike other roofing systems, it lasts for a very long time without getting damaged. Metal roofs can withstand heavy winds, rainfalls, and snow easily. This is why everybody highly prefers metal roofs over others. In fact, these roofs are also known to protect your home from forest and bush fires too. Metals can also be designed similar to the shingles and are very versatile. It is the best roofing system, especially for the people living here in Florida. 
The average life of a cedar or asphalt roof is fifteen or hardly twenty years. This means it needs to get replaced every time after all these years. But if you look at a metal roof, once installed, there would be no need for a new one for at least fifty years. Now that is amazing. This is why metal roofs are so popular these days. It is very hard to earn money. So, why not invest in a good thing once and enjoy its benefits for decades?
Some areas have high temperatures during summers. Since the traditional roofs absorb more heat, it makes the house very hot. This will increase the energy costs as air conditioning would be used to balance the temperature. If we talk about metal roofs, they do not absorb most of the heat from the sun. These roofs reflect the heat and thus decreasing the energy costs. Metal roofs are meant to provide excellent insulation. If you are seeking a metal roofer to help you with the best quality metal roofing services, you have come to the right place. We, Davie Metal Roofing Company, is the number one metal roofing company in Davie, FL.
Why choose metal roofs for Commercial projects?
Commercial Metal Roofing is one of our best services. In commercial buildings, there's a lot of costly and expensive work equipment and machines. They need to be protected, and this is why a solid and sturdy roof is highly required. We have provided our commercial metal roofing services to restaurants, schools, banks, office buildings, shopping malls, apartment complexes, and many other places. We have major industrial and commercial roofing profiles in our company.
We can easily deal with commercial projects and complete them in less time. There are a lot of business operations that take place in commercial buildings. This is why we always make sure that your business operations are not hampered while the work is going on. We have a large number of workers available in our company. So, there will be no problem with labor in the case of big projects. Corrugated and standing seam metal roofs are the best for commercial buildings. The different designs and lightweight nature of the corrugated roofs make them easier to install.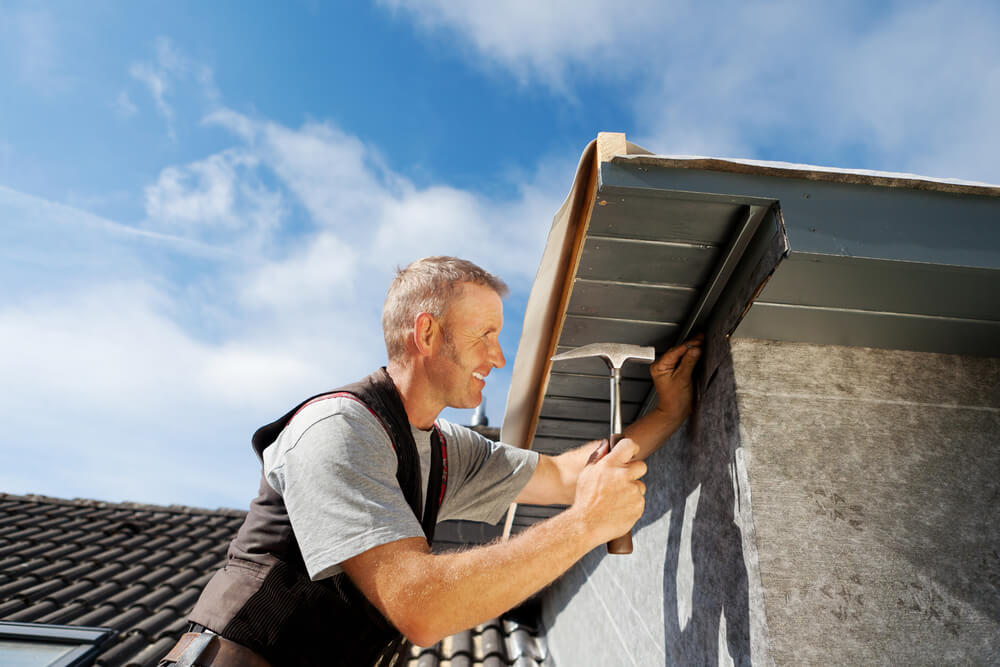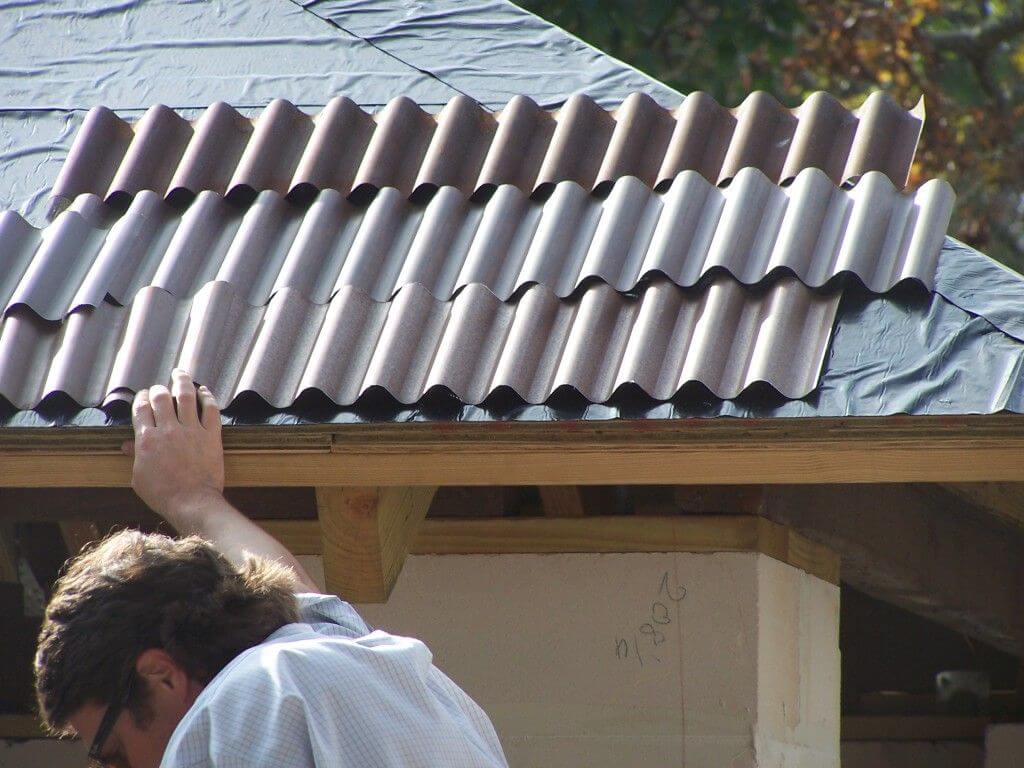 Standing Seam Metal Roof is one of the most durable and weather-resistant roofs. These roofs are connected by using concealed fasteners, which prevents moisture from entering into the roof. We also have a lot of other services that will surely suit your roofing requirements. Here are some of them mentioned below: –
Residential Metal Roofing
Stone Coated Steel Roofing
Metal Tile Roofing
Re-roofing or retrofitting Metal Roofing
Metal Roofing Repair
Why is a professional service required to install metal roofs?
You would find a lot of videos on the internet that will teach you to install a metal roof. But these videos do worse than good to you. That's because you are not a professional. Metal roofs can have a lot of problems if not installed properly. It's the reason you should get your roof installed by someone like us.
We have skilled and highly trained experts that will do your work with extreme perfection. The roofs that our experts would install would definitely last long and will also be of the finest quality.
The quality of the materials used also makes a lot of difference in the effectiveness of the roof. We have contact with the most trustworthy contractors that provide us the finest materials. We further make sure that the final product is of the best quality.
Why is the metal roof a better option? 
Sustainable
The environment is quite an important thing to consider while buying anything. In the matter of metal roofs, let us tell you that the materials we use for these roofs are made of 30-50% of recycled materials. 
These roofs can further be recycled completely when they are deteriorated or are replaced. They do not end up in landfills. This makes them a very environmentally friendly option and a highly sustainable roofing system.
Aesthetically Pleasing
Traditional roofs are mostly available in dull and dark colors that make your house look pretty boring. Metal Roofs make your property look really attractive. It's available in various vibrant colors and designs, which would definitely compliment your style.
Low Maintenance
Since metal roofs are very durable, they do not get easily damaged. This is why there is the very least required to get it repaired. This lowers it's maintenance and saves you a good amount of money.
Rust and Corrosion Resistant
Most of the metal roofing materials are resistant to corrosion and rust. This increases their durability as any of these reasons will not damage them. Special coatings of zinc and alloy of zinc and aluminum are provided. This minimizes the risk of rust and corrosion to a minimum and provides finish too.
Making the right choice
You can cycle through all the benefits listed above. Once you hire us, you'll get more benefits than listed up here. You must not compromise and go for the roofer who offers the least possible price. You should, instead, come to us like others in Davie, FL.
Our services aren't meant just to provide roofing solutions but to help you get a dependable roofing system that protects you and adds style to your property. If you're convinced, call now for metal roofing services worth remembering.
Time to Replace Your Roof? We Can Help
---
Considering roofing replacement? When it comes to roofing projects, many homeowners rely on professionals to get the job done. At Davie Metal Roofing Company, our specialists stick to all the industry standards when installing metal roofing on both residential and commercial properties. Therefore, you can be sure of getting a sturdy roof on top of your house. As a result, you can get the best services from our company in the following fields;
What Locations do we Serve?
Davie Metal Roofing Company is a name you can trust and rely on. Our metal roofing services were limited in Davie, FL when we started. But with time our company has expanded and is now serving over ten locations within Florida.
It shows how reliable we are. Here are some places within Florida, where you can access our world-class metal roofing services: –
Call Us Now
We, Davie Metal Roofing Company, have an amazing experience of over a decade in this industry. We have worked on a range of metal roofing projects. Be it a residential project, a commercial, or an industrial one, and we have always completed them with flawlessness.
If you want to estimate the project's total costs, you can call us on our helpline. Our experts will let you know everything about the services and the costs. They would also guide you about metal roofing and other related things. And it will help you in making the right choice.