Best Re-roofing
(Retrofitting) Metal Roofs in Davie
The demand for traditional roofs has steadily decreased. That's because it proves to be very expensive if all the future costs are involved. The popularity of metal roofs, on the other hand, is increasing rapidly because of its amazing qualities. It has become an excellent alternative to traditional shingles. Metal roofs are available in various materials. Steel, aluminum, copper, and zinc are some of them. Zinc is mainly used for coating the other materials. It acts as a protective coating and helps in resisting corrosion and rust.
Be it style, longevity, affordability, or performance; metal roofs are always on the top. Metal roofs provide great protection to your property, especially in extreme weather conditions. Their unique designs can easily make the snow and rainwater fall off. It's no more seen only in the commercial areas and buildings. We want that each penny you spend must be worth it. And Metal roofs are extremely worthy.
If you are thinking of replacing your old roof with a metal roof, you have made the best decision. Metal roofs have to be installed with extreme perfection to make them last longer. It's the reason professionals like us should only handle this work. We, Davie Metal Roofing Company, are one of the most experienced companies in the town. We have been diligently working as metal roofers in Davie for the past ten years.
Things you should know about metal roofing
There are a lot of things that people still need to know about metal roofing. Also, they have a lot of misconceptions related to metal roofing. Let's make them familiar with all the qualities of metal roofs and clear those misconceptions.
Metal Roofs are not only meant for high-end properties
Metal roofs earlier were found only in high end or architect-designed homes. But now, it can easily be seen in conventional homes too.
That's all because of the increase in availability and also better manufacturing processes. According to the statistics, the increase in the number of metal roofs in the market has been constantly getting increased.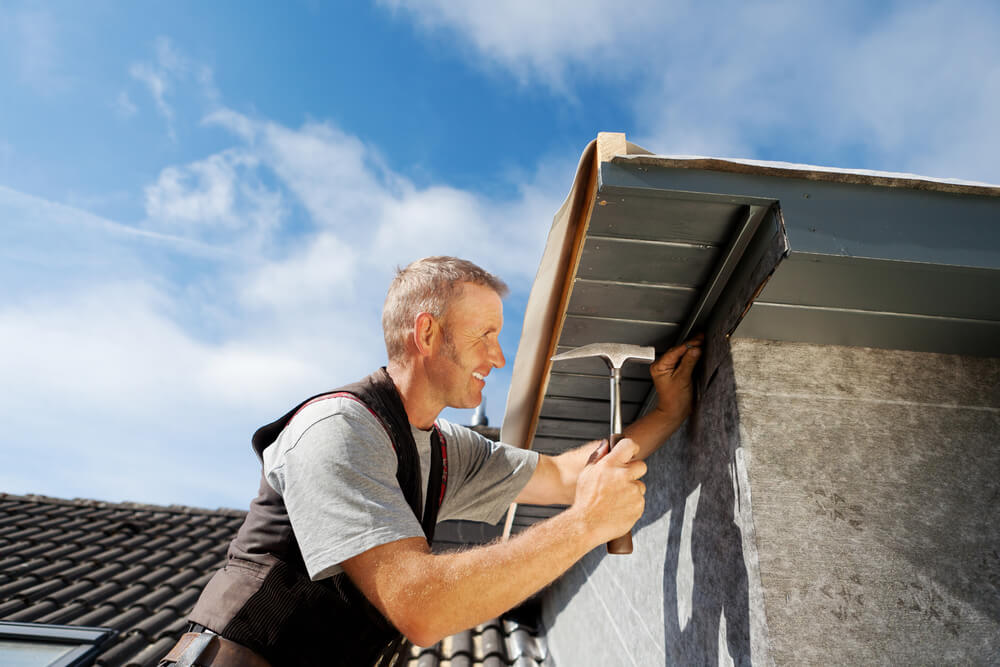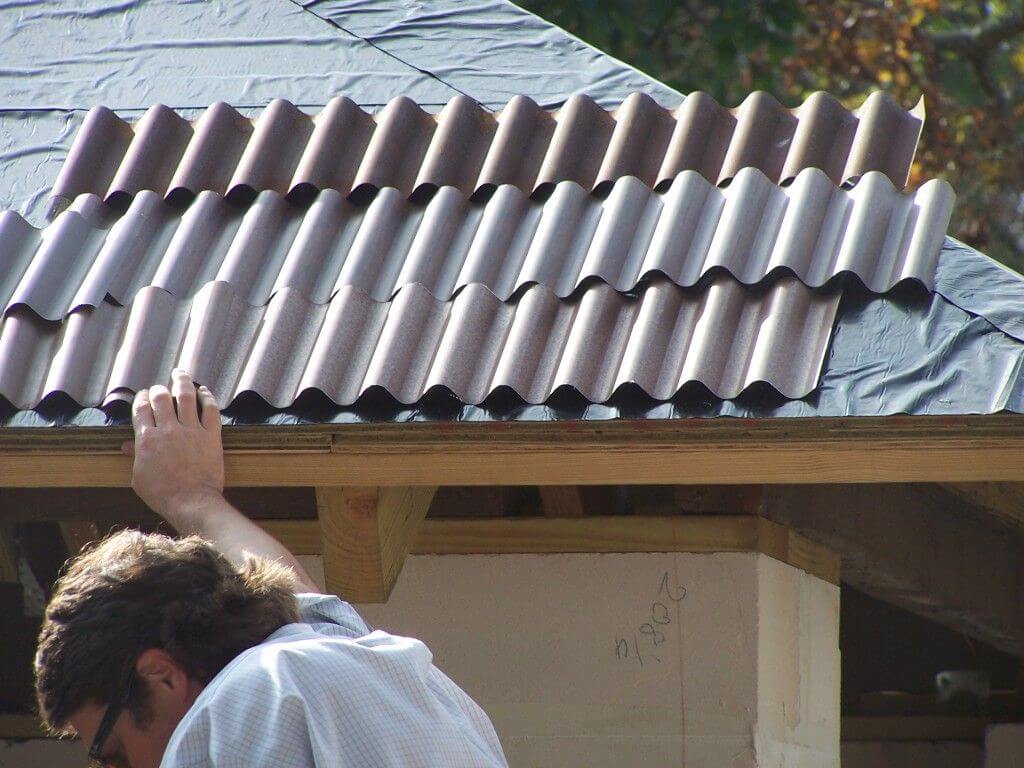 Metal Roofs can be installed over other roofs
If the local building codes allow, metal roofs can easily be installed over the old roofs. This eliminates the need to tear off the old shingles.
Metal Roofs are not noisier than the other roofs
Many people believe that since metal roofs are formed of metals, it will cause a lot of noise during rain, snow, or during winds. But that's not the truth. If installed properly, metal roofs make less noise as compared to the other roofing systems.
Proper insulation is provided under the metal roofs, which muffles the noise. Those who have metal roofs installed rarely notice any sound when they are inside.
Metal Roofs don't attract lightning
As per the research, metals neither increase the lightning strike nor attract the lightning towards itself. In fact, it is pretty less combustible than the wooden shakes or shingles. Since metal roofs have no direct contact with the ground because of its design, lightning will not strike on it. Trees and poles are on the ground, which is why these components can attract lightning more than other things.
Metal Roofs are the most cost-effective
Metal roofs can easily last up to a time period of forty to seventy years. This means that you most probably would not need to change your roof over the time you live in that home. Whereas in the case of traditional shingles, you need to get them replaced at least three to four times in fifty years. It means you'll have to spend a lot of money replacing your metal roof. Also, metal roofs have low maintenance, and traditional roofs involve a lot of costs such as energy costs, repairs, replacements, etc.
Also, metal roofs are energy efficient. Unlike shingles, these roofs do not absorb a large amount of heat and raise the house's temperature during summers. Metal roofs can save up to thirty percent of your energy costs. Shiny or granular coatings can maximize their energy efficiency even more. Here are some of the best services for our company.
Re-roofing or retrofitting metal roofing
Commercial Metal Roofing
Residential Metal Roofing
Metal Roof Replacement
Re-roofing (retrofitting) metal roofing
When a roof deteriorates or stops functioning properly, it is better to install a new one. Instead of getting it repaired or replacing it, you can also install a new one without removing the old one. This method is called retrofitting. You can get it done by Davie Metal Roofing Company at affordable prices and supreme quality. Our durable roofing will provide your home with protection for a very long time.
It is a great process if you want to save yourself from the hassle of tearing off the old roof. It saves your time and money as well. This is because there will be no demolition and hence, no costs on demolition. This process even saves your labor costs. Since there is no tearing off of the old roof, the building will remain intact, and there will be no disturbance in the other operations. It is also good for the environment, especially if the old one is an asphalt shingle roof.
That's because it would not be disposed of in the landfill. This re-roofing method will provide even more strength to your roof. After retrofitting, the roof can easily withstand heavy winds, hailstorms, or rains. Retrofitting is beneficial for everybody, be it the roofers, contractors, and, most importantly, the building owners. We would say that it's a highly efficient option for roofing that has fewer hassles and mess. We have the best and most trained experts for retrofitting systems.
Making the right choice
You can cycle through all the benefits listed above. Once you hire us, you'll get more benefits than listed up here. You must not compromise and go for the roofer who offers the least possible price. You should, instead, come to us like others in Davie, FL.
Our services aren't meant just to provide roofing solutions but to help you get a dependable roofing system that protects you and adds style to your property. If you're convinced, call now for metal roofing services worth remembering.
Time to Replace Your Roof? We Can Help
---
Considering roofing replacement? When it comes to roofing projects, many homeowners rely on professionals to get the job done. At Davie Metal Roofing Company, our specialists stick to all the industry standards when installing metal roofing on both residential and commercial properties. Therefore, you can be sure of getting a sturdy roof on top of your house. As a result, you can get the best services from our company in the following fields;
What Locations do we Serve?
Davie Metal Roofing Company is a name you can trust and rely on. Our metal roofing services were limited in Davie, FL when we started. But with time our company has expanded and is now serving over ten locations within Florida.
It shows how reliable we are. Here are some places within Florida, where you can access our world-class metal roofing services: –
We are the best for you!
Davie Metal Roofing Company has been highly recommended and praised by our former customers. This is all because of our quality services and low prices. We believe in customer satisfaction more than anything. It's the reason we are the most trusted and the topmost roofing company in Davie, Florida. If you want to know about our company's services and its price, please call us on our helpline.