Call Us For a
FREE QUOTE & FAST Roof Inspection Today!
Have you heard of metal roofs? Are you aware of how reliable metal roofs can be? If not, let's help you experience it. In the olden days, metal roofs were not as reliable as they are now. It's the reason people still have many doubts regarding the same.
But with time, metal roofs have developed a lot. Whether it's the design, durability, or life expectancy, no other traditional roofing material is at par with metal roofing systems. If you want the best metal roofing experience, please contact the Davie Metal Roofing Company.
Our company is a one-stop solution for every metal roofing need that you may have. Be it common metal roof repairs, metal roof replacement, or metal roof installation, we're there to help you.
Free Roof Inspection
Do you have a metal roof installed but are unsure about its survival in the upcoming storms? Well, we can help. We're aware of how hard it can be for you to examine your roof on your won without any professional help.
It's the reason our company offers free roof inspection. During this inspection, our professional will visit your building and will examine your roof inch by inch. The motive is to discover issues and get them repaired ASAP.
If any issues are found you our expert will help you repair the same. So, you can be sure of your roof's safety. It's a benefit you cannot enjoy everywhere in Davie. If you're ready, call now and book a free roof inspection in no time.
Other Metal Roofing Services
Davie Metal Roofing Company is a full-service metal roofing company offering all the metal roofing services at pretty affordable prices. Here are some common metal roofing services: –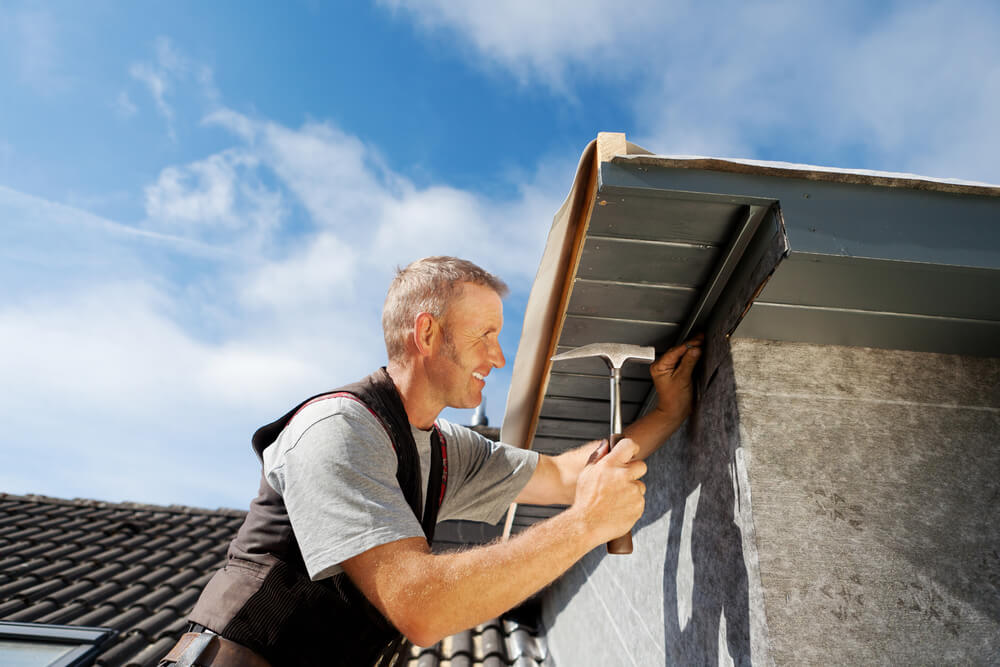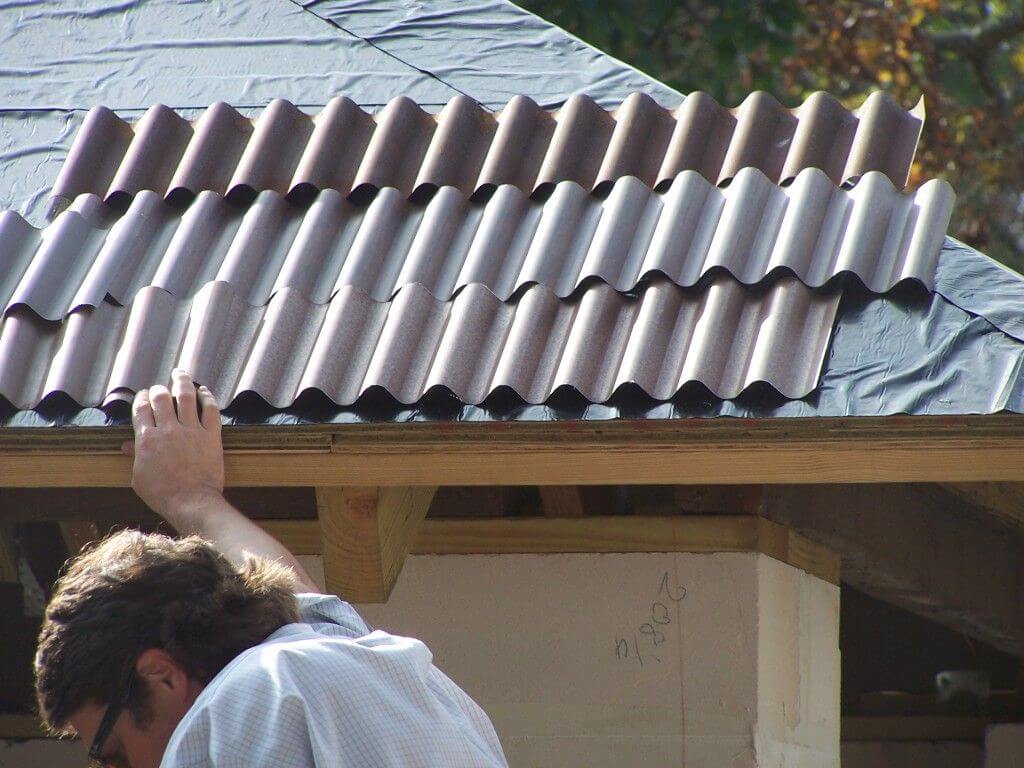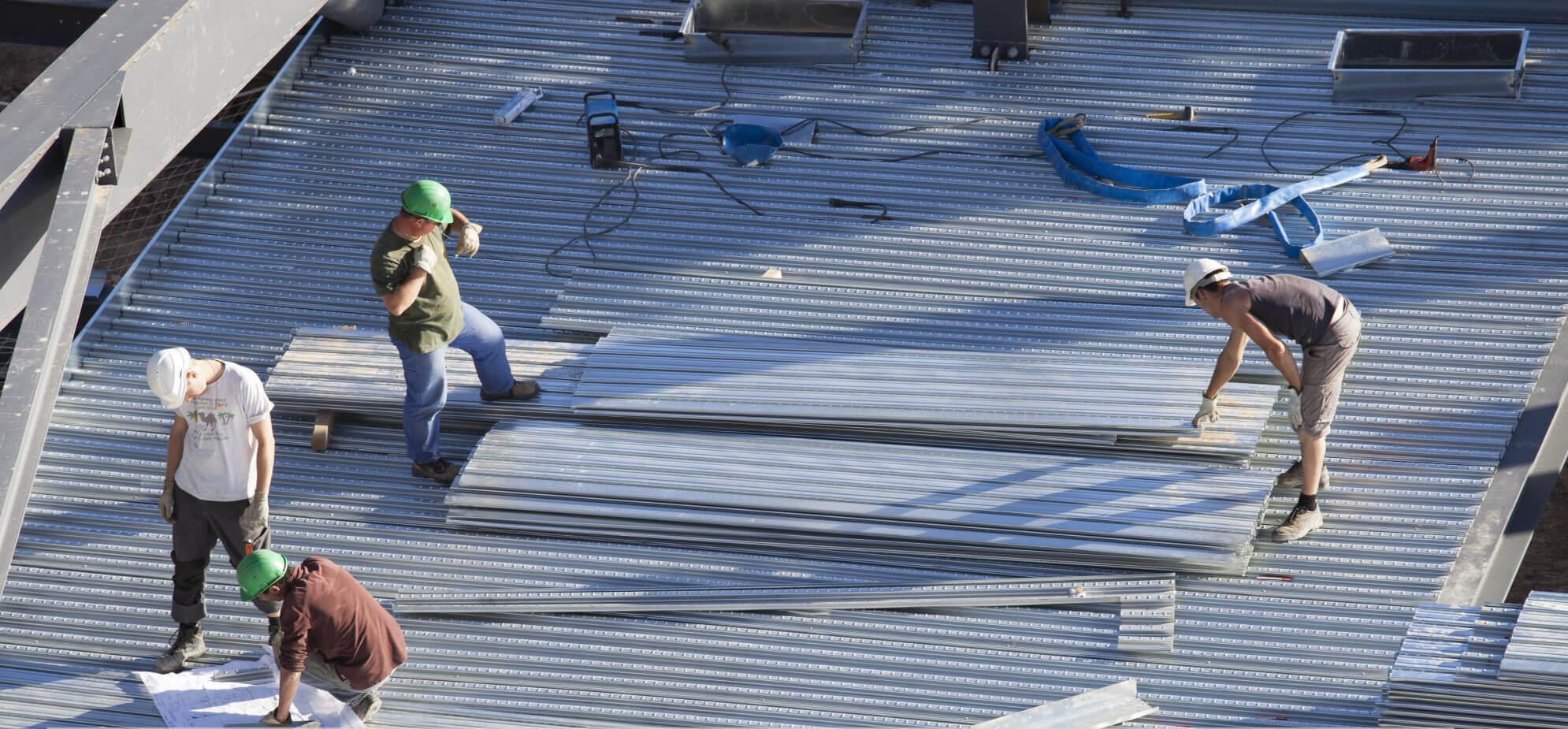 Corrugated Metal Roofing
The corrugated pattern in metal roofs is pretty common. It's known to add more durability and life to the metal roofing system. It was earlier limited only to commercial buildings. But now, homeowners have started adopting it with open hands.
It has an amazing life span, which is way better than other roofing alternatives. Also, it's easier to install as well. So, call now for a hassle-free metal roofing solution.
Metal roof Replacement
Do you want your existing roof replaced with a metal one? Well, it's a great decision. You're literally adding another fifty years to your roof. Metal roofs have exceptional resistance to natural factors, which is why so many people prefer it.
With so many metal roofing types to choose from, you're sure to find the ideal roof for your building. Here are some common alternatives: –
Corrugated Metal Roof
Standing Seam Metal Roof
Tapered Panels metal roof
Stone-coated Steel Roof
Why chose us?
Davie Metal Roofing Company is the best metal roofing company that is looking for supreme quality roofing services. Here is why you should choose us: –
Need metal roofing services at affordable prices? Well, this is the best place for you to be. Our services are priced competitively so that we can reach the maximum number of people. 
So, call now for the best metal roofing experience.
Making the right choice
You can cycle through all the benefits listed above. Once you hire us, you'll get more benefits than listed up here. You must not compromise and go for the roofer who offers the least possible price. You should, instead, come to us like others in Davie, FL.
Our services aren't meant just to provide roofing solutions but to help you get a dependable roofing system that protects you and adds style to your property. If you're convinced, call now for metal roofing services worth remembering.
Time to Replace Your Roof? We Can Help
---
Considering roofing replacement? When it comes to roofing projects, many homeowners rely on professionals to get the job done. At Davie Metal Roofing Company, our specialists stick to all the industry standards when installing metal roofing on both residential and commercial properties. Therefore, you can be sure of getting a sturdy roof on top of your house. As a result, you can get the best services from our company in the following fields;
What Locations do we Serve?
Davie Metal Roofing Company is a name you can trust and rely on. Our metal roofing services were limited in Davie, FL when we started. But with time our company has expanded and is now serving over ten locations within Florida.
It shows how reliable we are. Here are some places within Florida, where you can access our world-class metal roofing services: –
Contact now!
Call now and book an appointment for free.