Davie's
Metal Roof Replacement Roofing Team
Earlier metal roofs were mostly seen in commercial areas and were also not very attractive. But time has changed. Now, the trend for asphalt shingle roofs is almost over. That is only because people have started to realize which roof works best in the long run. Metal Roofs have taken its place. It is one of the most durable & efficient roofing systems in the market. If you want something that makes your house look attractive and functions well, go for metal roofs.
It lasts for a very long time. For a long time, we do not mean years but five to six decades. Isn't it amazing? All other kinds of roofs have to be replaced after twenty or twenty-five years. If you are interested in installing a metal roof for your place, you have come to the right place. Davie Metal Roofing Company is the top-rated company providing the best quality metal roofing services in Davie, Florida.
Getting your roofing done by a professional is very important. You must never try to install a roof by yourself. That's because it's a complex process and needs to be done with perfection. The roofs would not last long if not installed properly. Our company's experts make sure that all the work is done with excellence. So, you can count on us and our metal roofing services.
Why is the metal roof a better option?
Metal Roofs look really stunning and have some amazing benefits. Here are some basic advantages of metal roofing. Let's have a look at them: –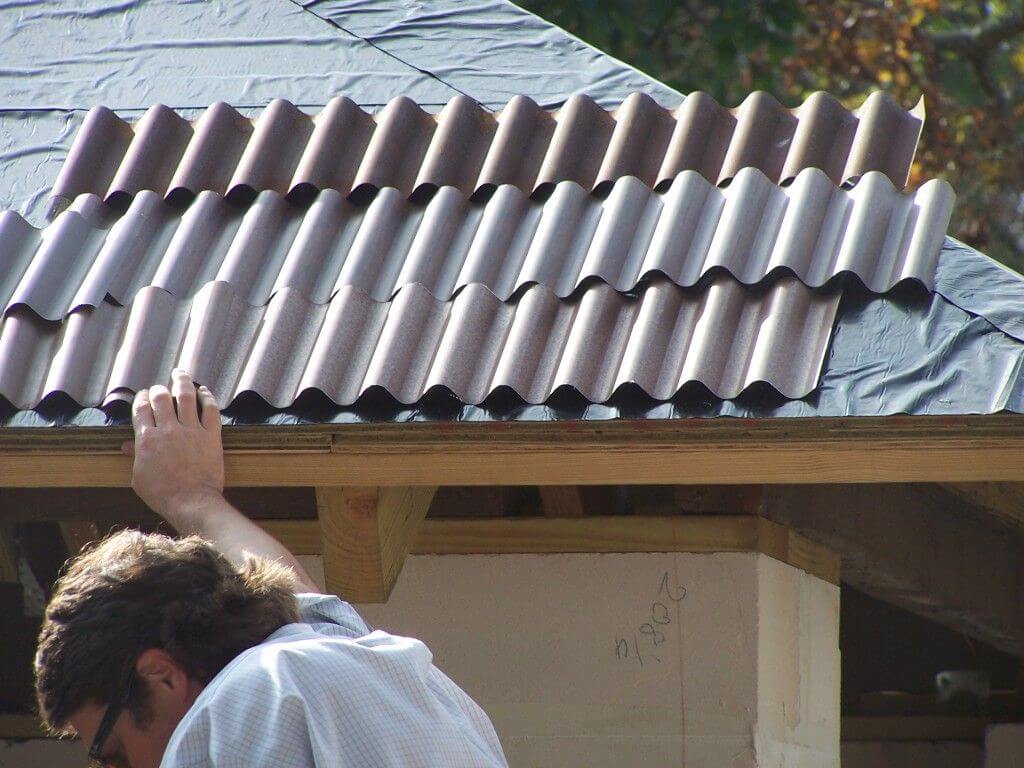 Metal Roof Replacement
If your roof has got very old or has stopped working properly even after constant repairs, you must get it replaced. You can call our experts who would guide you about the whole replacement process and whether it's needed or not. When it comes to roof replacements, we have the best experience in Davie.
If you have a normal asphalt shingle roof with very high maintenance costs, then it's time to replace it with a metal roof.
Weather elements, heavy rainfall, or a lot of other things can damage your roof. This is why replacement is a good option. We have various styles and designs that will suit your roofing options and will also be in your budget.
If your roof falls into the below-mentioned categories, you must get it replaced.
Storm Damage – If your roof has been damaged by a severe storm, fallen debris, or wind, it would cost you a lot to get it all repaired. That's because storms can cause a high amount of damage. It's the reason why replacing the roof should be considered.
Noticeable Sagging – There are higher chances of roof caving if you have neglected the regular roof inspections and small repairs. This can cause the roof to sag. This is the sign of getting the roof changed before the occurrence of any damage.
Missing Shingles – If one or two shingles are broken or missing, it can be repaired. But if almost all the shingles are broken or missing, you must get the roof replaced. A new roof will provide more protection and a uniform look to your property.
Making the right choice
You can cycle through all the benefits listed above. Once you hire us, you'll get more benefits than listed up here. You must not compromise and go for the roofer who offers the least possible price. You should, instead, come to us like others in Davie, FL.
Our services aren't meant just to provide roofing solutions but to help you get a dependable roofing system that protects you and adds style to your property. If you're convinced, call now for metal roofing services worth remembering.
Time to Replace Your Roof? We Can Help
---
Considering roofing replacement? When it comes to roofing projects, many homeowners rely on professionals to get the job done. At Davie Metal Roofing Company, our specialists stick to all the industry standards when installing metal roofing on both residential and commercial properties. Therefore, you can be sure of getting a sturdy roof on top of your house. As a result, you can get the best services from our company in the following fields;
What Locations do we Serve?
Davie Metal Roofing Company is a name you can trust and rely on. Our metal roofing services were limited in Davie, FL when we started. But with time our company has expanded and is now serving over ten locations within Florida.
It shows how reliable we are. Here are some places within Florida, where you can access our world-class metal roofing services: –
Call Us Now!
Davie Metal Roofing Company is praised by all our previous customers. Our trained and experienced experts will surely impress you. If you have any doubt or questions regarding our services, prices, or anything about metal roofing, give us a call on our helpline.